2nd Annual Willow Jaynes
Memorial Dice Run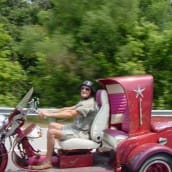 The CGRF encourages all families who have lost a child to create one annual fund raising event that honors their child's life, their struggle, and their memory.
Jason and Amber Jaynes share their commitment: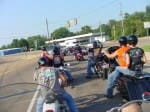 "When our daughter passed away we knew that we wanted to do something to honor her and keep her legacy alive. We also wanted to be able to help bring community awareness about the disease our daughter suffered from. With it being such a rare disease many people have never heard of it. We decided to start an annual motorcycle ride in her memory. We have done this the past two years. In doing this event we have reached out to many local media outlets to help us to spread the word.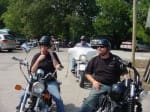 Our event each year features a motorcycle dice run, a silent auction, a raffle, and selling bar-b-que plates. We have been very blessed with being able to put these events on by 100% donations from the community.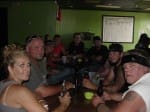 Many people in our community are now familiar with Gaucher Disease and my daughter's story because of these fundraising events. We donate the proceeds to The Children's Gaucher Research Fund each year. We hope to be able to continue this event every year."
Read their story – "Sweet Willow"