Simple Actions
Big Result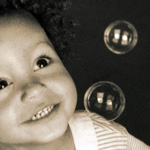 1. Friends and Family – friends and family can easily make a donation by credit card via this website. If you are a Gaucher family write your story and post it on this website. Share your website story with friends and family – tell them of your commitment and the commitment made by the CGRF – ask them to consider making the CGRF their charity of choice.
2. Combined Federal Campaign (CFC) – the CGRF is an approved charity for federal workers world-wide. Many federal workers choose to donate but do not know which charity to choose. Make a list of everyone you know who works for the federal government – ask them to consider the CGRF – tell them 100% goes to medical research – ask them to share this with their co-workers. The CGRF can be found in the CFC Brochure or on the CFC internet site (http://www.opm.gov/cfc/)  under "Children's Medical Charities of America – CFC #76948".
3. State Campaigns – the CGRF is approved for state employee campaigns in California, Illinois and Virginia.  Make a list of everyone you know who is employed by any of these States – ask them to consider the CGRF – tell them 100% goes to medical research – ask them to share this with co-workers. It is simple – in the State Campaign brochure they go to Independent Charities of America and then go to Children's Gaucher Research Fund.
4. Anniversary and Birthday Parties – many people wish to celebrate a special occassion but are not interested in presents. Instead, ask the invitee's to make a small donation to the CGRF as their gift and acknowledgement of the celebration.
5. Banks and Savings & Loans – many banks and savings and loans have an annual charity budget and allow each branch manager and the branch employees to choose a charity each year. Ask the branch manager – they are often looking for a compelling charity.
6. Golf Sponsorship Event – Find ten people who are willing to create a foursome. Each foursome agrees to find sponsors totaling five hundred dollars. With little planning $5,000.00 can be raised, golfers will feel a sense of satisfaction, and all will enjoy an afternoon of golf.
7. Bike Ride Sponsorship Event – Find five peole who are willing to ride 20 miles to a company event. Each rider commits to finding $200.00 in sponsorships. With just a little sweat $1,000.00 can be raised very effciently.
Remember – sometimes we think of large events that may not get off the ground because they are complicated and time-consuming. Find a few people willing to help – keep it simple – each individual finds sponsors – you will be surprised how many will support your effort.
8. Holiday Season Office Parties – during the holiday season their are office and company holiday parties that often raise funds to donate to a charity. Ask around – offer information on the CGRF – ask if the CGRF could be the charity of choice this year.
9. Community Organizations – your church – the Elk's Club – very often an organization that you belong to is looking to find a charity to support. Do not take for granted that they have decided upon a compelling charity. The CGRF is compelling – a cure for children – parents, some of whom have already lost their child, not wanting anyone to hear "there is nothing we can do for your child" – 100% of donations to research – TELL THE STORY.
10. Become a Champion – CLICK HERE and read what others have done, their creative ideas, that have allowed the CGRF to raise over $2M for medical research.