Living with Gaucher:
Kristina C.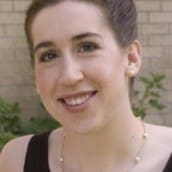 We write this in 2010 and our daughter, Kristina, is now 23 and has just finished her second year in law school, is on the Dean List and is an editor on the Law Journal.  She is healthy, happy and shows few signs of her battle with Gaucher's Disease that she has fought for her entire life.  It is a battle that the entire family has fought and it has drained us emotionally but also rewarded us in ways you cannot count in dollars and cents.  Let's turn back the clock, as they say, and tell the story from the start.
When Kristina was born there was no indication of what was to come.  The pregnancy and delivery were all quite normal and she passed all of the newborn tests.  The problems appeared very gradually and living with her on a daily basis we failed to notice her lack of energy, her increasingly sunken eyes and the abdomen that was becoming more and more swollen.  She slept more than her older sister, walked and talked later and generally seemed a little slower in almost everything.  She caught more colds and they lasted longer and were more serious.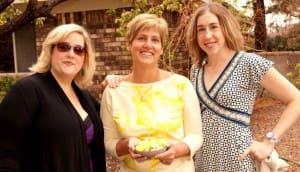 When Kristina was nine months old, we went to the pediatrician for a scheduled, well-child visit and he was concerned over the size of her spleen.  He ordered blood tests and whispered the word leukemia.  The blood tests were inconclusive though and for six months he continued to be puzzled and concerned over her enlarged spleen.  Finally, he referred us to a pediatric hematologist at University of New Mexico Children's Hospital.  This doctor also whispered the word leukemia, but also told us he had a hunch that Kristina had a lipid storage disease. He wanted to do an open liver biopsy.
When the test came back the doctor told us that they had confirmed the presence of Gaucher cells in the liver biopsy and he strongly advised us against doing any research on Gaucher's Disease.  He would come back in a few hours to discuss it with us.  Not listening to the doctor, we immediately went to the medical school library, right next door, to look up this disease.  Most of the references were very old.  All of the references made it clear that Kristina would die by the time she was three years old.  We wished the diagnosis had been leukemia.
Of course, as time passed, we learned a lot more about Gaucher's Disease.  We took Kristina home, dried our tears and began the process of fighting this disease.  We learned that there were three different kinds of Gaucher's Disease and that Type 2 and 3 are known as the juvenile forms of the disease because they manifest in the early years.  We learned that Type 2 and 3 were also thought to involve eventual neurological symptoms.  We read over and over again that these very aggressive forms of the disease usually lead to death in the first couple of years and finally we learned that because of Kristina's age, it was fairly clear that she had either Type 2 or 3.
Our hematologist at the University of New Mexico Hospital, Dr. Gribble, quickly became our life-line.  He made it his job to learn everything he could about Gaucher's Disease.  He had also served a short internship at the National Institutes of Health and knew that this was where any cutting edge research was being conducted.  He told us of a protocol involving twelve patients who would receive an experimental drug called Cereadase.  He put us in contact with the doctors at NIH, and arranged for us to travel to Washington for an evaluation.  Our visit to NIH made it clear that Kristina could not be part of the initial protocol. It also made it clear that the drug under investigation was designed to treat Type 1 which is known as the adult form of the disease.  At this time the doctors at NIH could do little more than monitor Kristina and tell us to wait.  They were working as fast as they could.  We had to wonder if Kristina would still be alive by the time the drug was available to the general public.  We had to wonder if the drug would even help Kristina if she had Type 2 or 3.  We had to wonder how we would pay for the drug.  We were sent home.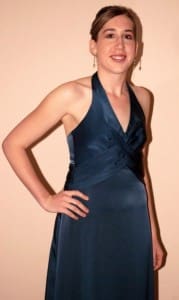 After returning home we watched Kristina's health begin a dramatic decline.  Her spleen grew increasingly large.  She could no longer wear any clothes that had waistbands.  Her fatigue level worsened considerably.  One day she could suddenly no longer crawl up the stairs and waited patiently to be carried up.  She was always overheated and would sweat profusely.  In the summer we had to more her car seat to the front seat to aim the air conditioner directly on her and in the winter she would sleep under a thin sheet.  Her platelet count dropped to an alarming level; what should normally have been in the range of 280,000 reached a low of 30,000.  She had constant nose-bleeds and her body was covered in petechei (broken blood vessels).
We were alone.  We were desperate.  We watched our child dying before our eyes.  We felt especially isolated because none of our friends and family had ever heard of Gaucher's Disease.  We knew no other people who had Gaucher's Disease. We spent countless hours at the medical school library.  Our only hope was that the FDA would eventually approve Cereadase and that Kristina would still be alive when the drug was approved.  We called and wrote the NIH frequently.
As Kristina's spleen became more and more enlarged and her platelet count dropped lower and lower, it became clear we could no longer wait for Ceradase.  Kristina was going to have to have part of her spleen removed in order to buy her some more time.  We faced this decision with great agony because certain research showed that removal of the spleen actually increased the course of the disease because the liver and bone marrow would then have to store what had been stored in the spleen thus compromising both the liver and bone marrow.  Also, a lack of a spleen in so young child makes it more difficult to fight infection.  Fortunately, just before the operation was scheduled, we received word that we had been granted special permission to try Ceradase, even before official FDA approval.  The hope that we suddenly had is indescribable.
When Kristina received her first dose of Ceradase, she was the thirteenth person in the world to be given this drug! After that first dose, we took Kristina home from the hospital and waited.  Immediately and very dramatically, Kristina's condition improved!  It was truly a miracle.  Words cannot describe the emotions which we felt as we watched her return from the dead.  She got better everyday.  It took several years for her abdomen to return to the size it should have been but her platelet count improved much more quickly.  The increase in her general well-being was dramatic.  She had more energy; she had a better appetite; she was more alert and energetic and she quickly and progressively began moving from under average on the growth charts to average and slightly above-average.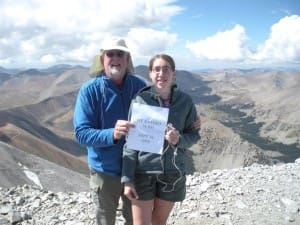 Of course, living with Gaucher's disease has been far from easy.  Over the years, we have had to deal with constant struggles on how to provide Ceradase to our daughter, both physically and financially. When Kristina began to receive enzyme replacement therapy, she received it every week at the hospital.  This was a process that could take as little as three hours or as much as five or six hours.  The nurses would try to find a vein to insert the IV needle.  Kristina's veins were extremely fragile and she frequently had to be stuck with needles 10 or 12 times before we successfully accessed a vein.  When they ran out of veins in her arms, they tried the top of her hand, then her feet.  At least once we had to go home without the infusion because they could not access a vein. We were eventually forced to have a special catheter port surgically inserted near her collar bone when we could no longer find veins that were accessible.  Now, the nurses were able to access this port without having to find the vein.  It was still painful for Kristina but not nearly as bad as it had been previously.
We also had to educate the insurance companies who were faced with the costs of this drug which ran upwards of $60,000 per year.  We had to write numerous letters and gather numerous opinions from doctors here in Albuquerque and at the NIH, to prove that Gaucher's Disease was life threatening and that this drug was Kristina's only treatment option.  We had to overcome all of the medical literature which indicated that Kristina was going to die and which led the insurance company to argue that there was therefore no need to pay for a drug that was still considered experimental.  Fortunately, the insurance companies eventually agreed to bear the cost of the treatment.
Eventually, we progressed to the point where the infusions took place at home.  A visiting nurse would perform the infusion.  When the insurance company refused to pay for the cost of this nurse, Kristina's mother, who has no medical training, began handling the infusion.  All in all, the advantage of having the infusion in the comfort of home rather than at a hospital out weighs the stress of having to give your own child an infusion.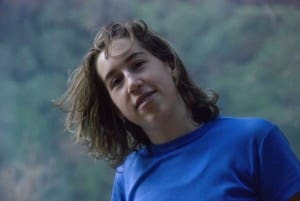 Our insurance problems were not over just because the first insurance company agreed to pay for the enzyme.  I worked at a small law firm which was covered by an insurance company which began to raise rates dramatically because of the cost of Kristina's treatment.  The law firm was unable to switch to a new insurance company because of Kristina's pre-existing condition.  The solution to this insurance problem was for my wife to become employed as a teacher and to become insured by the large group health insurance company that provides insurance for many thousands of employees in our local school system.  That way, there can be no discrimination against one single individual within the system.  Most of the horror stories one hears about HMO's and health insurance companies have not been a problem for us, except for the elimination of the home health care nurse.
We went back to the NIH almost every year for an examination.  The NIH continued its very advanced research and following Kristina has allowed them to make advances in the understanding of this disease.  Through sophisticated gene research, Kristina was characterized as a person with Type 3 Gaucher's Disease.  For reasons that no one fully understands, Kristina has very little neurologic involvement, other than an unusual movement in the eyes.  Perhaps her incredible progress is because she received the drug so early in life and the deposits of gluco-lipid never reached her brain.  If they can find the reason for Kristina's success, then maybe they can find a way to treat other Type 2 and 3 patients.
Kristina lived a fairly normal life as judged from normal appearances.  She participated in all school activities and played youth soccer and baseball.  There were no problems with her bones or her endurance.  She continued to be sensitive to heat and fatigued easily but she did everything a normal pre-teen and teenage girl would normally do. Academically she was always far ahead of her peers and tested out higher than our other children.  One of her proudest moments was when she was a three time winner on Jeopardy.  Her winnings helped pay for college.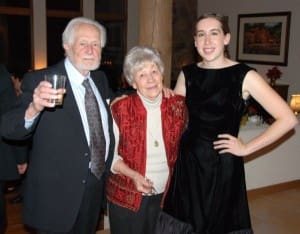 As the years went by the medicine changed from Ceradase to Cerazyme and the cost increased to $400,000 a year.  When she went away to college we had to arrange to have the visiting nurse do the bi-weekly infusions at the student health center.  She finished undergraduate work in three years and graduated Magna Cum Laude from Colorado College in Colorado Springs.  She returned home and immediately enrolled in the UNM law school and is once again living at home.
We are not religious people and we hesitate to use words like "miracle" or "blessed" but whatever word is appropriate, we feel fortunate about what has happened.  Obviously, more medical research must be done in order that other families can have a story of hope such as ours.  We must find an explanation and a cure.  How many other parents facing the same predicament have had to bury their children?  Why are we different?  How many other parents must watch their child die before their eyes because medical treatment does not exist to take care of their problems?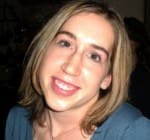 Advances are being made in the area of gene transfers. Already, the doctors have successfully treated a Type 1 patient with gene transfer, although it was only a temporary success.  Since Type 2 and 3 are much more complicated, gene transfers will be more complicated but are within reach if we find the money to fund this research.   Please join us in raising funds for this much needed research.
John and Bettina C., Albquerque, New Mexico