Switch Stores
Raise Funds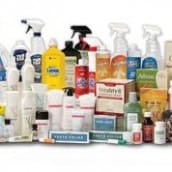 Raise Funds for the CGRF
The Children's Gaucher Research Fund has signed up to raise funds with an online health and wellness company. We are currently raising over $5,000 a year and have earned tens of thousands of dollars since inception.
Purchase Healthier and Environmentally Safer Products
Families can shop for better, less expensive and safer products for their households such as: toothpaste, laundry detergent, soap, shampoo, vitamins, and 400 other great products – all with health and the environment in mind.
Perhaps Go in to Business for Yourself
This may even be a business opportunity you would be interested in pursuing – perfect for Stay-at-Home Mom's.
Many of our supporters have simply changed where they do a portion of their shopping! Not only do families benefit from these products created for environmental wellness, but it will be no new money for you AND the CGRF will receive 7% back from every order you place! This means that each month, CGRF receives a check simply from people shopping for their everyday consumable products. Suzy Talluto-Ashley, who lost her 19 month-old son Jared to Gaucher disease in 1998, has participated in this for years and has raised significant funds for medical research. For information about how you can earn money for CGRF, help your family, and perhaps find an interesting business opportunity please visit http://www.livetotalwellness.com/suzy or contact Suzy Talluto-Ashley directly at sashley2@cfl.rr.com.