About the Fund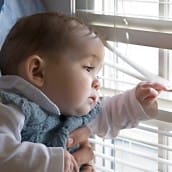 Children's Gaucher ("go-shay") Research Fund is a 501(c)(3) charitable organization that raises funds to coordinate and support research to find a cure for Type 2 and Type 3 Gaucher Disease.
What started as a memorial fund in honor of our 4-year old child lost to Gaucher Disease has grown into a nonprofit charity that has raised over 2 million dollars for medical research.
Our mission is to raise funds and unite families to find a cure for Type 2 / Type 3 Gaucher Disease (GD2/3). GD2/3 is a devastating genetic disorder. Infants and children with GD2/3 struggle daily with progressively debilitating symptoms. There is no cure. Yet.
We believe passionately that no family should have to lose a child to Gaucher Disease. Which is why Children's Gaucher Research Fund has made this powerful commitment to GD2/3 families:
100% of every dollar we receive goes to medical research. Not salaries. Not organizational overhead. But directly to the fund to find a cure.
The only thing incurable is our passion. Together, we will find a cure for these children.